Half review site and half shop, Scramble offer a collection of tough, high quality clothing and equipment to cater for multi-day / multi-week trekking in tough conditions over challenging terrain. After rigorous testing Scramble select and recommend only the highest rated products in each class. Unlike normal outdoor stores, if Scramble come across an item that outperforms their current offering/recommendation, they simply substitute it. In that way they're always promoting what they regard as the best products out there in terms of weight, durability, performance and value.
You can learn more about what Scramble do and how they do it in their info section.
---
GP-Net Media host Studio and Controller and provide a range of creative services to GP-Net and its clients. Frustrated by not being able to buy the Koss compatible Parts Express headband in the UK, they decided to import them from the US and make them available to audio enthusiasts all over the world via SYSTEM.
They've recently released their Scrambler Ultralight Modular Tripod kit (a collaboration with Scramble)  which may be of interest to other photographers / videographers who want to keep their carry-weight to an absolute minimum. The Scrambler and other AV tech is available on their store on SYSTEM.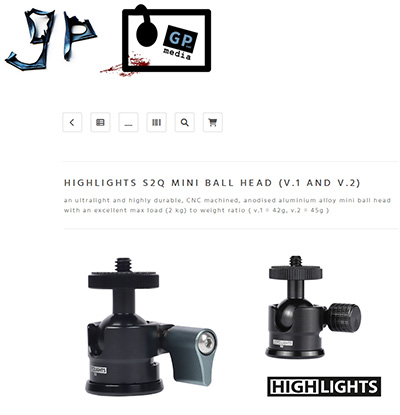 ---
Updated:  01/06/22